More specifically ... Let's address the landscape which is Virginia

As wedding ministers who travel throughout Virginia, and into West Virginia, Maryland, Washington DC, and sometimes into North Carolina, the opportunities every month of the year allows us a multitude of experiences. It also allows for making suggestions to couples, which may mean some extra planning. No - I am not talking about changing dates, since booking of a venue most likely has already been secured by deposit for a favored location. I am speaking of making plans to secure the best possible outcome for the ceremony.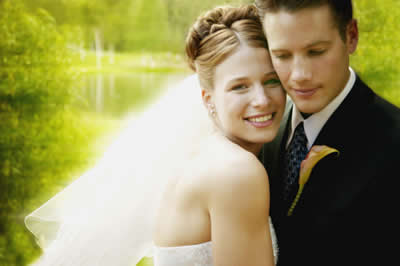 Large or small weddings require the same attention to attendees

There is considerable flexibility for small weddings, but no less attention is required for even a few special guests. They all come to enjoy, listen intently and remember your special day. It does not have to be a perfect setting or perfect weather; it does require adaptability for comfort. If indeed there is a need to quickly move inside, has that move been reviewed and planned with adequate staff to take chairs, decorations, and equipment inside? How long will such a change take? Is there a planned cut-off time for making the move, and no procrastination? If a small venue or home wedding, let the groomsmen know that they may be recruited for extra duties as the situation dictates.

There are better months for planning for outdoor weddings ... so pre-planning is best

When scouting venues, talk to location managers or locals, and listen carefully. As said, we always look at the location on an inquiry form, plus the date, time of day, and size of audience. These factors are all important in early planning, especially for an outdoor ceremony. The very first response to most couples, especially when hosting a large to medium size audience is to make sure that an alternative plan is absolutely in place for moving inside quickly and efficiently. Yes - it's wonderful to be out in a park or on a beach, until a storm arrives and everyone is forced to either run or sit in total discomfort for a twenty minute ceremony. This can be an adventure for many young people, but rest assured that elderly people with health concerns will not be so enchanted by nature's unexpected turn.


Check the forecast beginning days in advance, and discuss deadlines for movement inside

There are months which can be bone-chillingly cold. And there are months when the heat will melt the candles. Both conditions affect the comfort of guests, and that can be very disappointing. Friends and family have generally traveled for a day of comfortable surroundings. Thirty minutes outside with a wind chill of thirty-five degrees and no covering can make for a very long ceremony. The same is true when the temperature is one hundred degrees at 3 PM on the lawn of a golf club. The formal wear begins to be most burdensome.

Unexpected cool weather is generally the most disruptive... although heat can be dangerous

Cold and wet attire, wind chill, and sitting still and listening for 20-30 minutes is not enjoyable. Do not expect the best voice from a minister or reader, and especially for singers and musicians when the conditions are so challenging. Sunrise weddings on Virginia Beach may work for an elopement for ten minutes, but quite frankly even ministers tend to pass on some challenges.

When a minister speaks of situations from hundreds of ceremonies ... LISTEN!


As much as a couple can be determined to make it work, the first concern must be the guests and female members of a wedding party with naked shoulders shivering in the wind. May -September are the most popular months, but when it's hot, heat stroke can occur. Standing members can become faint. Most ceremonies can be situated outside at the time of day when shade will fall on the audience, or a tent may be erected to provide some cover. However, the heat may not be diminished very much, and guests should be provided water abundantly. When direct sun is a concern, then guests should be allowed to stay in the shade until the last minute and then told to take their places in an open seating arrangement. They must NEVER be allowed to sit and boil while the wedding party is running late for entry.

A possibility often neglected

Venues in the cooler months should not be overlooked. Take the group inside a cozy resort or B&B for a wonderful environment. Most venues will be less apt to be filled, and may even offer special price considerations. Most ministers are delighted to receive inquiries during the winter months. Of course there may be a need for caution for those months when snows can arrive, such as January-March in Central Virginia. This can diminish travel by air and auto, but generally not for more than a day. Also, many friends and family may actually be more readily available for attendance and able to leave working obligations in the early part of the year. Just sharing.

Remember - whenever and wherever the ceremony takes place, it will be the most important ceremony in your lives. However, there is wisdom in close scrutiny and early planning. Also - the couple who plans together will enjoy the process so much more. Planning a wedding is a part of marriage.
Much love ... Reverend Elisheva